This weekend, I cleaned out my garage and opened a box toward the back that housed something special...my great grandmother's depression glass dishes.
I felt like a fool for forgetting they were there.
Aside from the fact that it just cemented my heinously messy garage, I was sad that I hadn't used the beautiful pink dishes in some time. Because I live alone, I sometimes think that my dinners (alone or with friends) aren't special, but then I changed my mind.
If I've got something as special as my great grandmother Edla's depression glass dishes, why on earth shouldn't I use them and celebrate her memory?!?! I decided then and there to get them out of the garage, give them a good cleaning and use them ASAP!
I used the gorgeous dishes on Sunday for my dinner party and last night for dinner with my friend
Ashley
. And dinner felt special. All because I used a part of my family heritage, rather than keeping it away for something special...USING the dishes made dinner great and if YOU'VE got something like this tucked away, I encourage you to break them out and celebrate them, too!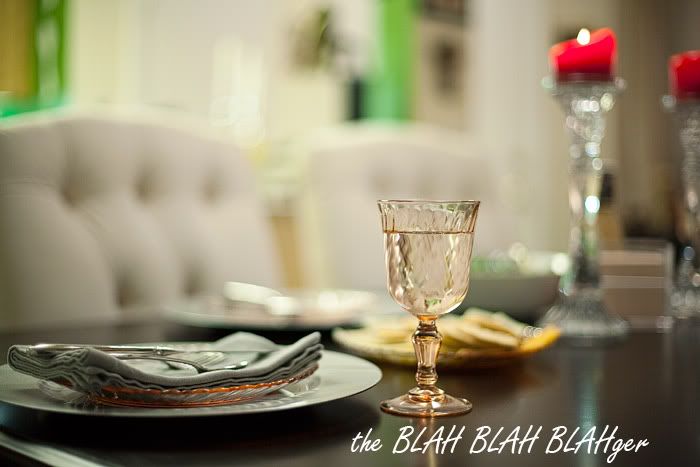 I also received a special piece of decor this week. My friend Lindsay has an Etsy shop that I highly encourage you to go check out. I saw what she was selling and bought an item right away, because I support her dreams and because, dang it, I loved this tassle!!!


Lastly, I freaking bought my first iMac this week. It's special as can be, and I'm totally obsessed. I need to name it now. Have any ideas???

Do you have special heirlooms or items that you keep putting off for a special day, but should be using more often? If you do, I highly encourage you to go for it, and stop waiting for that perfect opportunity. Celebrate the special every day and I think you'll be happier than you could ever imagine!