My boss got me the most hilarious birthday present EVER. While shopping in Chicago several months ago, she passed by a book that she knew my sick sense of humor (combined with my Christianity) would appreciate! Yep, the book is actually called "
Even God is Single (So Stop Giving Me a Hard Time)
".
From the moment I opened the book, I couldn't stop laughing! The author demonstrates that it's not necessarily cool to be married or paired-off.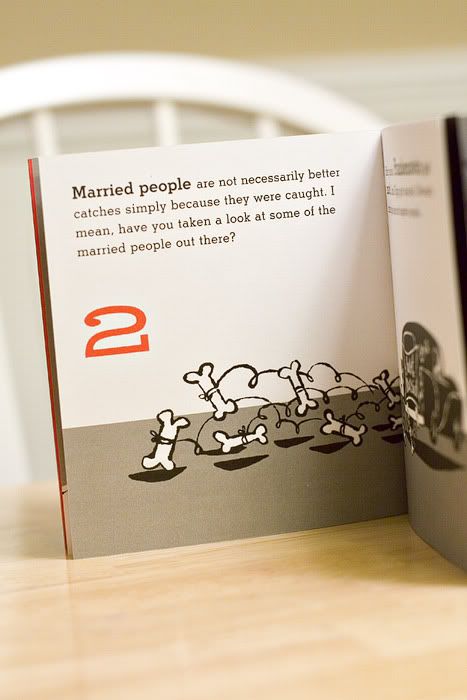 For example, she references married people, such as Hitler, Frankenstein, and Linda Tripp.
Then she references single people, like Catwoman and Gandhi...and then the big whammy: God.
I'm not going to give away the whole book here, but let me tell you, this book is freaking hilarious and one of the funnier gift books I've read in a long time! It's definitely going to be displayed in a place of honor in my living room so all my guests can enjoy it as much as I have!!! Please go out and get one for the single women in your life!!!