Well, I have some good news and I have some bad news about last night's dinner. Let's start with the bad news:
DINNER WAS DISGUSTING
But the good news is:
DESSERT TOTALLY ROCKED!
So guess what?! I'm only sharing the good recipe with you and I think you'll find it just in time for the holidays! And even better...IT'S LOW FAT!
Delicious Pumpkin Cheesecake Bars (from our friends at WW - 3 pts)
The ingredients that will tickle your tongue are as follows: 1 spray(s) cooking spray, 9 whole reduced-fat cinnamon graham crackers, 3 Tbsp butter, 16 oz fat-free cream cheese, 1 cup(s) sugar, 2 cup(s) fat-free sour cream, 1/2 tsp ground cinnamon, 1/2 tsp ground nutmeg, 1/4 tsp ground ginger, 1/4 tsp ground cloves, 3 large egg(s), 1 cup(s) canned pumpkin.
Now in all fairness, I didn't have ground ginger or cloves, but I DID add a dash of pumpkin pie spice.
Preheat oven to 325ºF. Coat a 9 X 13-inch baking pan with cooking spray or line bottom of pan with parchment paper. Alternatively, you can use a 9 X 13-inch nonstick pan.
Grind graham crackers until fine in a food processor or place crackers in a resealable plastic bag and crush with rolling pin. Place crumbs in a small bowl.
Melt butter on stove top or in microwave and pour over graham cracker crumbs. Mix with a fork until completely moistened. Press crumbs evenly into bottom of prepared pan and place in refrigerator while preparing pumpkin filling.
Place cream cheese in bowl of a mixer fitted with a paddle attachment or beat with an electric mixer until smooth.
Add sugar and mix until incorporated.
Mix in 1 cup of sour cream until just combined and then add cinnamon, nutmeg, ginger and cloves. Add remaining sour cream and mix until just combined.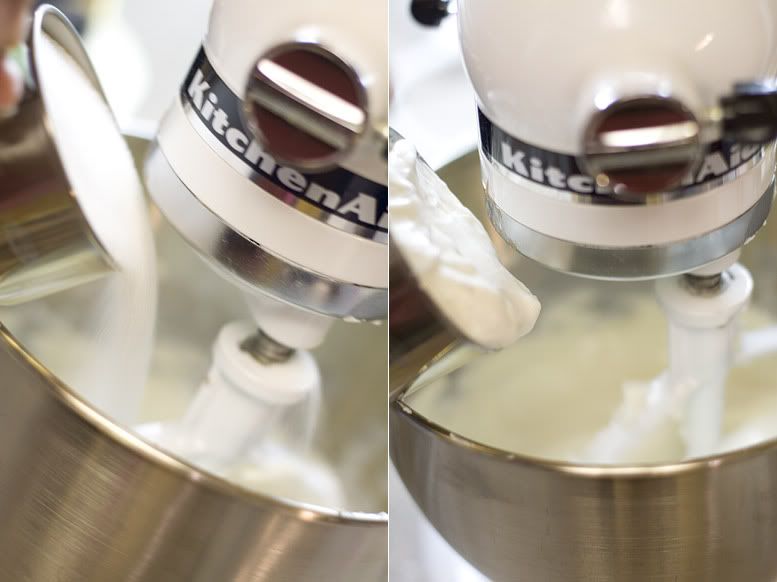 Slowly beat in each egg one at a time until incorporated, and then mix in pumpkin. (Note: For best results, all ingredients should be at room temperature and mixed as little as possible, until each ingredient is just combined.)
Pour pumpkin mixture into prepared pan, spread evenly throughout and smooth top.
Bake until set at edges, about 30 minutes. (Note: The very center will be a little loose.)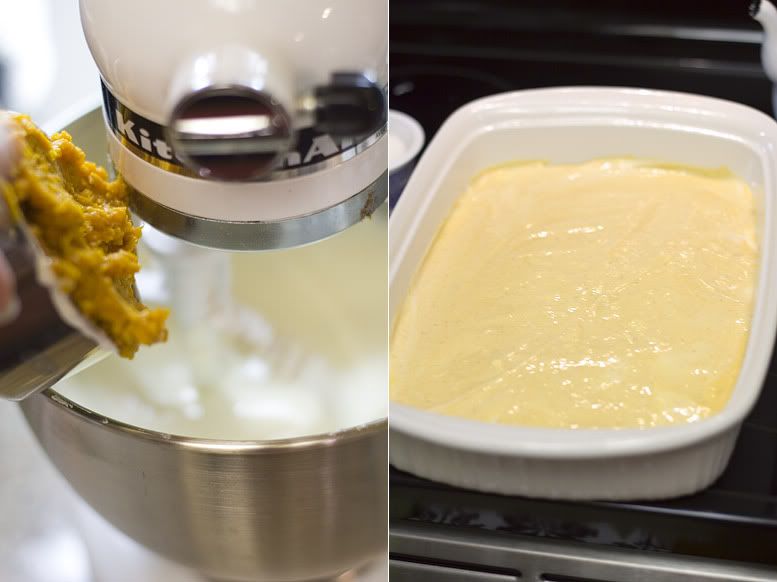 Cool completely and refrigerate overnight before cutting into 18 pieces and serving.
Your guests will LOVE this dessert and the flavor is just right. It doesn't have a low fat flavor to it at all, and don't be surprised if one serving becomes two or three or four! ENJOY!!!
And, for other yummy recipes, please visit
Tasty Tuesday
!