I recently had some friends over for dinner and ever since I got my new dining room furniture, I've been undecided on how to enhance it.
In my previous dining room, I had two candles in the middle of the table, but I've been wanting to change things up without spending any moolah.
I frequently like to buy myself flowers for the house and this weekend was no different. But rather than just cleaning them up and placing them in a vase on the table, I decided to look and see what I had around the house to change up the decor...and I found it!
I don't know if you remember my post about my
new green kitchen
, but in it, I shared an image of the top of my refrigerator where I had a collection of crystal jars, bottles, and vessels. I decided to grab a few, trim the flowers and voila, I had a new way to display and arrange my flowers.
Just because I'd never used them to display flowers, didn't mean that I shouldn't or couldn't. So, I encourage you to look around your house and think about ways YOU can repurpose decor for different uses. Just because it may be unusual, doesn't mean it's wrong!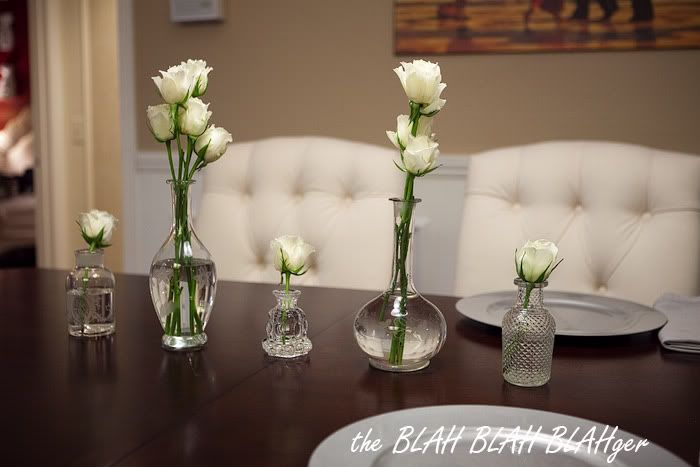 How have you repurposed decor in new and unusual ways???