First of all, yes, I do know there is a difference between drapes and curtains, but as you can probably tell, I was trying to be clever with the title of this post. Secondly, I'm aware that I failed at being clever.
Anywhoooooo
...
I've got an extra long slider in my living room. As my curtains were not custom made, I've always had an issue with how to push them aside when I'm in the mood for extra light. The middle panel always ended up being thrown over the hook on the right and I always thought it looked sloppy. Have you ever been in this predicament?
One of the little
tchotchkes
I picked up in Texas was a cool tin with a sparkly horseshoe on it and thought I'd put it up somewhere for good luck. Then I realized that with a bit of ribbon, I could use it to tie back the curtain! It was such a small little change, but I absolutely love it!!!
Forgive the poor quality of the pics, but I've got to show off my crazy little invention.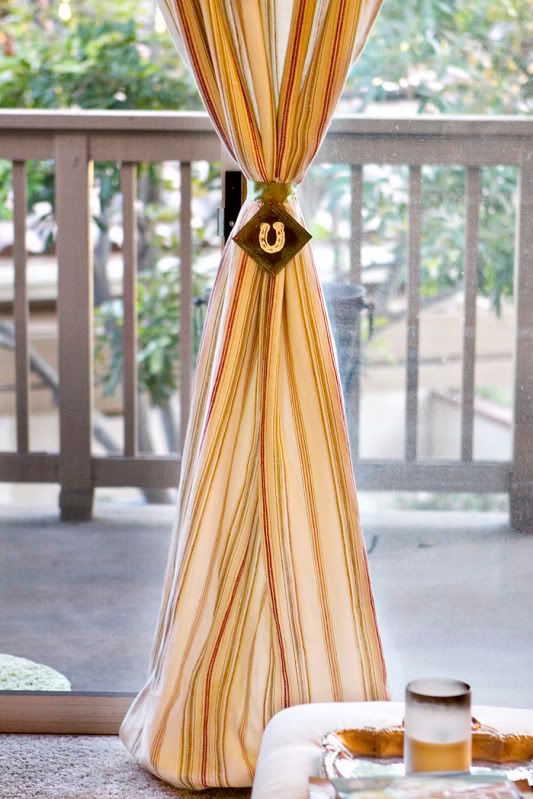 What small changes have you made around YOUR house that have made a huge impact?