In the airport on the way home from BlissDom in February, I met four wonderful women. Laura Tremaine, the
Hollywood Housewife
, lives just up the freeway in LA and I thought her blog title was quippy and fun. Since then, I've really enjoyed reading her blog and getting to know her better through the blogosphere. Last month, she blogged about visiting the Rose Bowl Flea Market and though I'd never heard of it, I knew I wanted to go sometime, so I tweeted her and then invited myself along to join her...and she was totally game. YAY!
Yesterday was chilly and overcast, but we met at the front gate at 9:30 and spent three hours meandering through, catching up, and chatting about blogs. We had a blast and I can't wait to hang out with her again.
At the flea market, we found all sorts of AMAZING finds...this beautiful and wonderfully constructed deco desk was only $150...but sadly, neither of us decided to get it.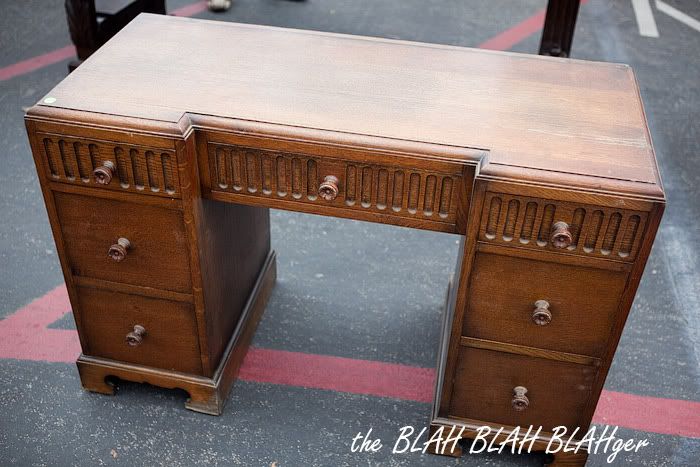 There were a lot of antiques and also new items...but I kept gravitating toward the antiques. There were a number of beautiful items!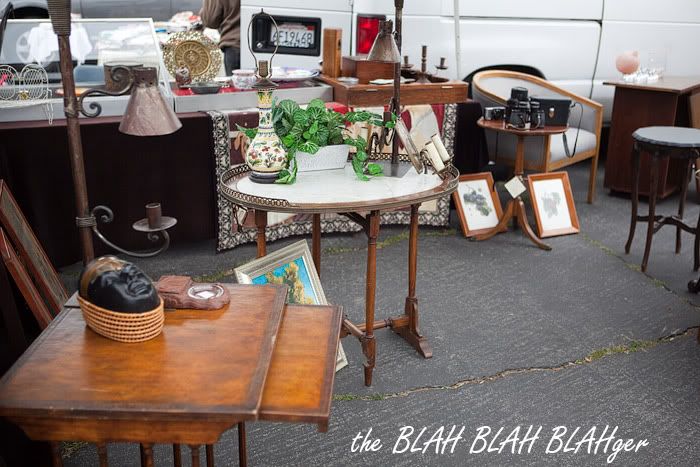 This retro range made me swoon...at one point, I planned to do a retro kitchen, but then I realized that being that specific in a condo wasn't really an option. : (
We also found some CRAZY things...like the Puppoose. If I had a dog, I'm sure it would be that lazy, too. But really...REALLY???
We found a GORGEOUS set of end tables for a steal. With a little love, the blonde beauties will be amazing in someone's home...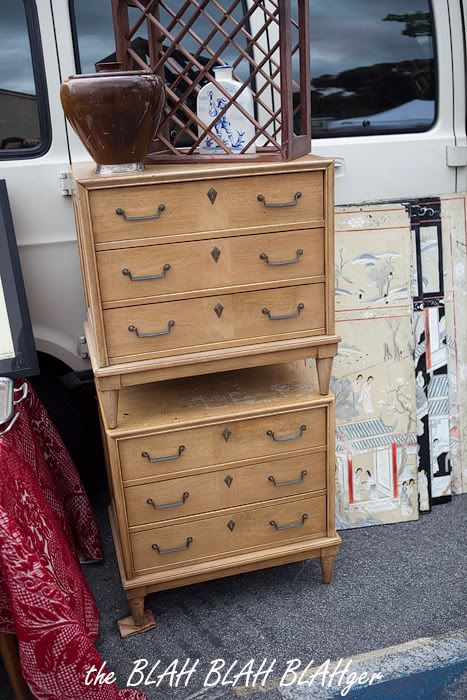 ...in the Hollywood Housewife's home!!!
What a fun day with a fun girl! I can't wait to hang out with her again, even though she made me do manual labor!!! : )
I also ran into Lindsey from
Better After
!!! What a small world!
I also found a darling end table which I'll be blogging about later this week. SO excited to find exactly what I was looking for!